Henry Ford wisely said, "Coming together is a beginning: keeping together is progress and working together is success."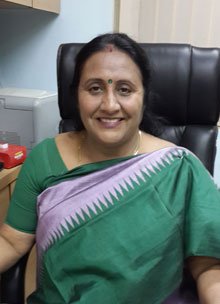 For the twelfth year running, Gundecha Education Academy, Kandivalistudents' results have exceeded national averages for both the ICSE and ISC.

Our 2019 results are once again exceptional, and our philosophy of involving 100% students in all our endeavours have once again yielded in 100% school results at the ICSE Class X & the ISC Class XII examinations 2019.
Our teachers, schools and support staff have worked exceptionally hard to ensure our students' results are the best they possibly can be, and better than even they expect. Congratulations to all our students on their achievements.
It is evident that preparations for the examinations have been effectively completed, students have made sound, realistic subject choices and have been expertly supported by the staff and the team of Gundecha Education Academy, Kandivali.
The ICSE & ISC results have been of a high standard consistently at GEA. It is clear that solid foundations have been laid for success at the ICSE & ISC levels year after year.
The transition from Class X to Class XII can be a challenging one; the students are all to be commended for their application and industry. They have proved that any transition is easier if you believe in yourself and your talent.
At ICSE Class X the excellent results demonstrate the considerable aptitude of this group of young students. With such excellent grades our students in this year have opened up many opportunities for themselves in all fields of study and career pathways. Parents now is the time for us to hand over to you confident, competent, committed& compassionate future citizens. Thank you for your support to the children and to GEA during the tenure of the children. And to our students…….the real assets of the school…..youare the source of our inspired energies, please make optimum use of the learning that you have had at GEA…. God Bless You!!
Believe in the Impossible, Hold Tight the incredible and the shining future awaits you.


On behalf of the Managing Trustee and the entire team at Gundecha Education Academy….Congratulations to all our students& parents.
SONU ARORA
PRINCIPAL