Henry Ford wisely said, "Coming together is a beginning: keeping together is progress and working together is success."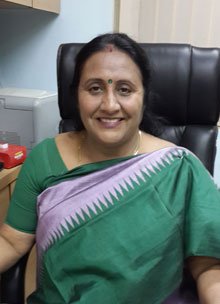 As we look back over the last few years, certainly there was a beginning, and there was also progress and yes - undeniably we have been successful!So how did we do this? Our staff is committed, caring and professional in all that they do as teachers and as tutors. We have a system which is strong and focused on our children, with strong emphasis on clear and open communication with parents and care-givers. We never lose sight of the fact that our children belong first and foremost to our parents, and so, in practice, we operate an open door policy of communication whereby if there is an urgent need to talk to a staff member, then so be it. We may not guarantee to resolve every difficulty but we do put our utmost into doing so. We are flexible and understanding, promising to work around difficulties which may arise in the lives of our young charges, because as we adults know, life is not all plain sailing and things happen. We therefore work very hard to ensure that our school is indeed a safe space and as far as possible, a happy place for each child. This is so important because the happy child is the child who learns and succeeds best.

So let me tell you about us, about what we do, what we believe in and what we value. Above all else, we are about children and young people, their learning, their needs and even their problems. We are about the whole child. We are a school which is child centred, and so all our efforts, our work and our endeavours revolve around the achievement of each student's potential, academically, socially and emotionally. We have the highest expectations for each young person in our care and, as such, it is our responsibility to do our utmost to ensure that that is exactly what each of them realizes.

But do not simply take my word for this. Let me introduce one of our past pupils Sneha Gosain who has currently opted for the ACCA program and has secured admission at the Middlesex University.This is what she has written to us about:

Dear Ma'am,

Trust you are doing well. I am pleased to inform you about the addition to my further education details.
I was a student of the Commerce stream (Xll Cyan) in the 2015 batch. I recently enrolled for the BA in Business Management (Finance) course at Middlesex University Dubai and my application was successfully accepted.

I am pursuing this full time course along with the integrated Oxford Brooke's ACCA (Association of Chartered Certified Accountants) program.

I have already cleared my Indian Chartered Accountancy Entrance in June 2015 in the first attempt but currently I have opted for the ACCA program (cleared three fundamental level papers as well) and I have secured admission at the Middlesex University for the January intake of the aforementioned course.

I extend my heartfelt gratitude to Gundecha Education Academy for making me so capable and proficient on an overall basis so that I got this wonderful opportunity to continue with my further studies at the Middlesex University Dubai.

Warmest greetings of the season !

Sneha Gosain
I thank Sneha for sharing her GEA experience with us all.The list of achievers is vast and testament to the talents and confidence of our young people.How proud we are of the success that all our students have made with the opportunities that they were offered. Congratulations, to each one of them we are inordinately proud of them all!
It has been a journey that started with tentative steps perhaps, but one that has taken us to remarkable heights. We have encountered some trials and tribulations along the way...soldiered on and come out the stronger for them. We have experienced exceptional moments, magical moments and created memories that will be fondly remembered in the years ahead.
Steadfast, resolute and determined we all kept together. Day-by-day we focused on our goal, keeping together and working together. We faced some incredible and memorable moments - moments that we chose to use as stepping stone as we tenaciously pursued our common goals.
Gundecha Education Academy has been ranked as one of the Best Schools in Maharashtra and in Mumbai by the prestigious Magazine, Education World. The School has been ranked among the number One in the City as well as in the State. Every year Education World in collaboration with C-Fore conduct a nationwide survey in May-June and more than 5000 top schools all over India participating in this survey. The survey is conducted in 14 parameters like Academic Reputation, Competence of Faculty, Co-Curriculum Activities, Infrastructure, Discipline, Community Service, Sports Education, Leadership, Management quality, Life Skills & teacher-student ratio.
Let me thank all the parents for their willingness to help the school. Fund raising activities and active participation in your child's education are hugely appreciated by all the staff. We have valued your input at all times.
I also want to thank the dedicated staff at the school. They do not seek any praise but their skill and dedication to the task of educating the students is enormous.
And as for our dear students, I wish to mention that "Our future seems destined to be in capable hands." The Class of our first batch of 2008 has achieved exceptional accolades, perhaps too many to highlight or to single out. Suffice to say that I believe that the vast majority of pupils strove to work to their potential, they aimed high, they set their goals and for the most part, they not only achieved them, but in fact surpassed them.
Tomy young achieverswho are getting ready to face and tackle the inevitable changes, I would like to tell them- "Hold true to yourself. Remember to hold onto your value system, your work ethic and most importantly, your humanity. It is these qualities that will guide you further on your journey. Today's achievements may fade or even be forgotten. The applause may become a distant memory and your certificates and medals may gatherdust on a shelf or in a drawer. But, you will always be remembered for caring enough, for helping someone, for making someone feel special and appreciated and for being the kind of person that others enjoy spending time with.
Your life is a remarkable occasion - I have no doubt that you will rise to it!"The future holds many challenges and successes for all of you. Each of you will have your own unique opportunities to grow. I am confident you will rise to every occasion.
SONU ARORA
PRINCIPAL